Electrical Contractor | Rapid City, SD
Make Clarke Electric your first choice for electrical in the Rapid City and Black Hills area. Our customers have benefited from our commitment to providing fast, on-time commercial and residential electrical service since 1967. Our reputation as one of the best electrical contractors in Rapid City, is maintained with the best quality electrical cabling and superior customer service.
Trusted Professional Electricians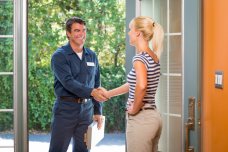 For nearly 50 years, Clarke Electric has been providing exceptional electrical service to homeowners, businesses, and contractors in Rapid City, and throughout the entire Black Hills Region. Clarke Electric was founded in 1967 by the Clarke family. Today Bob, Robin, and their son Scott still oversee the company and its entire staff to ensure the same quality and customer service that they had 50 years ago.
Our Commitment to you.
Since 1967, we have been providing the highest quality electrical service to all of our customers. Our commitment to exceptional quality electrical products and service has resulted in continued stability and growth for our company. This success and stability have provided us with the resources to meet all of your needs for installation, repair and maintenance for your home or business.
Recent Recognition at Clarke Electric.
Clarke Electric was awarded the Outstanding Green Building Project Gold Hard Hat Award from Mountain States Construction Magazine for their role in the Paleontology Research Laboratory at the South Dakota School of Mines and Technology.
Feel Secure Hiring Clarke Electric.
We are fully licensed and insured electricians with a well-equipped and experienced staff to solve all your electrical and cabling problems. We provide our customers with clean and efficient technologies that are environmentally responsible and reduce energy costs. Our position as a leading electrical contractor in the Rapid City area, enables us to attract the best electricians to ensure quality service, safety and professionalism to our customers.
How is Clarke Electric Different?
On-Time Electrical Service.
Courteous Residential Wiring Service.
Accurate Pricing – No Surprises!
Clarke Electric is a Rapid City Locally Owned & Operated Electrical Contractor.
We are Licensed & Insured for Your Safety.
Same Day Electrical Services Available.
Visa, MasterCard & Discover Accepted!
Top Quality Electrical Service.
Our electrical service technicians are courteous, knowledgeable, and thorough experts who take pride in their workmanship. We follow the simple rule that our mothers all taught us at a young age… we clean up after ourselves. We will care for your home as if it were our own.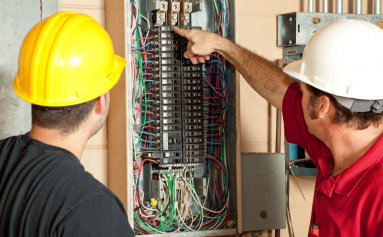 Building Relationships One Customer at a Time.
When an electrical wiring issue arises in your home, call Clarke Electric at 605-342-5945. You can take comfort in knowing that we have earned a reputation for excellence in business standards and ethics.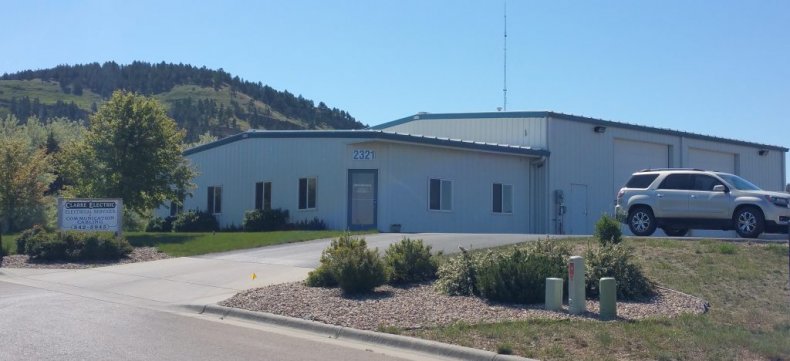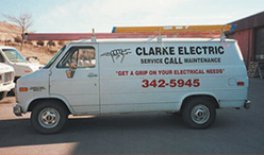 Service Area:
Proudly serving Rapid City, Sturgis, Box Elder, Ellsworth Air Force Base, Hill City, Hot Springs, Deadwood and Lead, SD.
Hours: Mon-Fri 8:00 – 5:00
2321 Sophia Ct. Rapid City,